The Centre's team is passionate about providing high quality service to our stakeholders. We have administration, project support, multimedia, education, research and lecturing staff based in Mackay and Brisbane.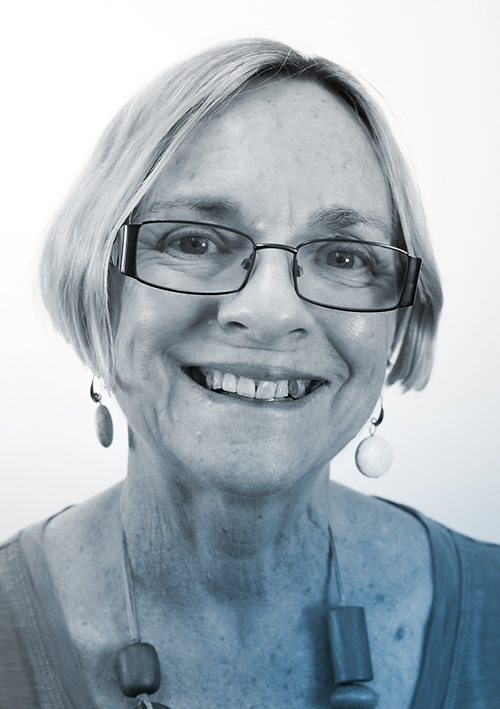 Dr Heather Lovatt
Director
PhD  |  Graduate Certificate in Tertiary Teaching  |  Graduate Diploma of Business  |  Bachelor of Community Welfare
Heather was appointed QCDFVR Director in March 2018, after working at the Centre as a Senior Researcher for several years. Heather's undergraduate degree is in Community Work. With a background of working with community services in the government and  non-government sectors in Queensland, Heather has held a diverse range of positions in the practice, program, policy and research realm. Her focus at the Centre is on applied or social impact research, education and training that is practice orientated, and developing tools and resources for the sector responding to gendered violence. Working within, and supported by, a national, dual sector and engaged University (CQUniversity Australia) is a fit for Heather's current role with a tangible intersect between research and practice in regional and remote areas. Ensuring the knowledge and wisdom of those impacted by gendered violence, priority populations and front-line practitioners are included in the development of all our work continues as a priority for Heather in this role.
Professor Annabel Taylor
RESEARCH PROFESSOR IN GENDERED VIOLENCE
PhD  |  Bachelor of Arts  |  Diploma of Teaching  |  Master of Social Work
Annabel's appointment to this flagship position in 2018 followed her tenure as Director of QCDFVR. Annabel joined the Director in late 2014. Prior to her arrival Annabel was based at the University of Canterbury and held the position of Director of the Te Awatea Violence Research Centre. During this time, Annabel was a Ministerial appointee to the Canterbury Benefit Review Committee and helped to establish and support community agencies providing services in child abuse prevention and support for women on release from prison. Annabel has published widely and in 2013 co-edited a book "Understanding Violence: Context and Practice in the Human Services" which has become a key resource for practitioners and students in a variety of university based learning. She has been a pioneer in introducing extensive domestic and family violence education and training options at both Higher Education and VET levels through QCDFVR's relationship with CQUniversity.
Dr Brian Sullivan
SENIOR LECTURER
PhD  |  Bachelor of Arts  |  Diploma in Education  |  Bachelor of Theology  |  Master of Educational Studies
After 15 years working in leadership roles in the education and human service sectors, Brian completed his doctorate in counselling and mental health in 2000, where he researched readiness for change in court-mandated male perpetrators of domestic violence. On returning to Australia, Brian was instrumental in designing and developing the Master of Counselling Program at the University of Queensland, where he coordinated a course in Violence Issues in Counselling. He has provided training for professionals in Domestic Violence Intervention Programs for men who perpetrate domestic violence, and with communities organising collaborative responses to domestic violence. For the last three years Brian has worked as the practice manager at YFS, Logan. Supervising Facilitators of the Men's Program, Women's Counsellors and Women's Advocates in the Domestic and Family Violence Program at YFS. Brian has written a men's domestic violence intervention program and been consulted on integrated responses and men's domestic violence intervention.
Dr Emily Hurren Paterson
SENIOR LECTURER
PhD (Criminology)  |  Bachelor of Arts in Criminology and Criminal Justice Studies  |  Bachelor of Behavioural Science  |  Bachelor of Psychology (Honours)
Emily joined the QCDFVR lecturing team from the School of Criminology and Criminal Justice, Griffith University. She has a background in criminology and psychology and is passionate about teaching and research. Her primary research encompasses child maltreatment and cumulative risk, including the links between child maltreatment and subsequent youth offending, and the passage of individuals across multiple systems concerning child maltreatment, domestic and family violence, and general criminal offending. She is an active member of the Queensland Cross-Sector Research Collaboration (formerly known as the Queensland Linkage Project). Emily hopes that her research will assist in identifying opportunities for prevention and intervention across the life-course of individuals. She hopes to contribute towards research-informed policy and practice and the development of future practitioners.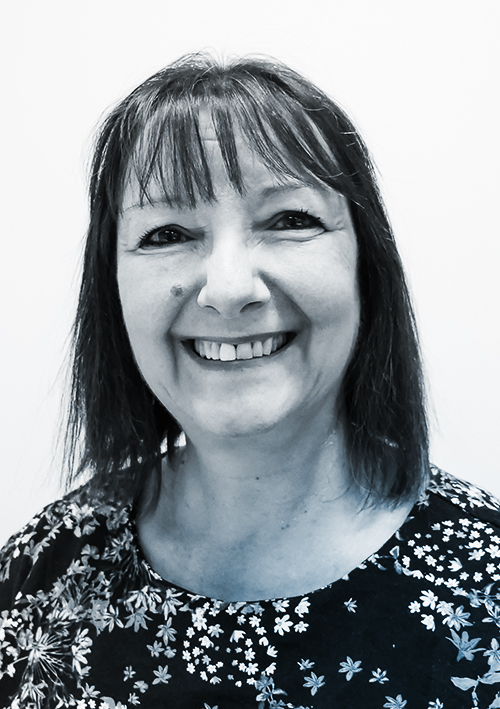 Dr Marika Guggisberg
LECTURER
PhD  |  Bachelor of Psychology (Honours)  |  Master of Criminology
Marika joined CQU in February 2017. Prior to this appointment, she was based at Curtin University in Perth where she completed her Post-Doctoral Fellowship and stayed on for seven years. She has an undergraduate degree in Psychology and a Masters in Criminology. Marika received her PhD for her investigation of the interrelationship between intimate partner violence victimisation, mental health impacts and health risk behaviours as a way of coping. She is known for her research on sensitive topics such as sexual victimisation of women and children in the context of family violence. She is interested in emerging forms of intimate partner violence such as the role of technology-facilitated abuse and has a longstanding interest in research that can be translated into action to break the intergenerational cycle of family violence.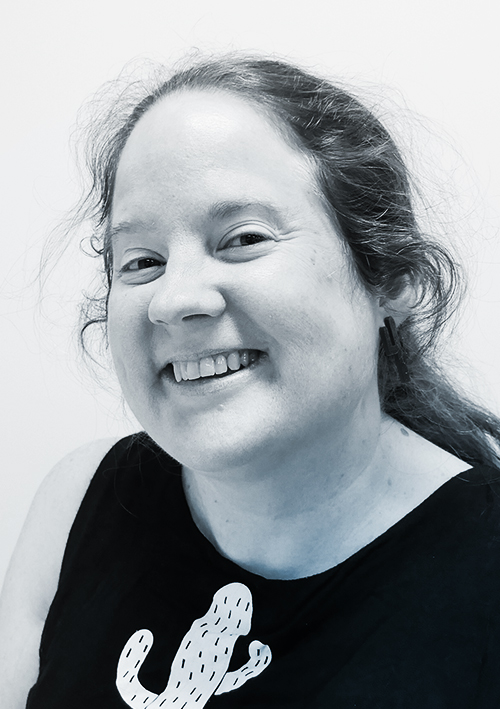 Dr Nicola Cheyne
LECTURER 
PhD in Criminology and Criminal Justice  |  Honours in Criminology and Criminal Justice  |  Bachelor of Arts in Criminology and Criminal Justice  |  Bachelor of Behavioural Sciences
For the past two years, Nicola has worked as a researcher at QCDFVR, working on projects such as an evaluation of Queensland Police Service domestic violence training and an evaluation of a sexual assault response team trial. Nicola's current role forms a key part of the lecturing team, teaching into the two introductory units, DFVP20001 Domestic and Family Violence Theories and Perspectives and DVP20002 Domestic and Family Violence Responses and Interventions across Term 1 and Term 3. She has previous experience as a lecturer and tutor in Criminology and Criminal Justice at Griffith University for 11 years, teaching introductory units in forensic psychology, sociological theories and academic writing.
Michaela Pieterse
RESEARCHER
Michaela has recently joined the Centre as of January 2020, she will be working in a research worker position in the QCDFVR Mackay office and will assist QCDFVR staff on a range of research projects.
Michaela has an undergraduate degree in social sciences, majoring in health and society, and completed her Honours in the same field from the University of Queensland. Her Honours thesis drew upon criminological theory to analyse post-conflict victimisation in the Democratic Republic of the Congo, with the aim to understand the groups at greatest risk of victimisation in the aftermath of conflict.
At this early stage of her career she's thrilled to be a part of a research centre that is immersed at the community and sector level to produce meaningful research to inform policy and practice within the domestic and family violence and sexual assault landscape.
Dr Liane McDermott
SENIOR RESEARCH OFFICER
Graduate Certificate of Creative Industries (Creative Writing)  |  Doctor of Philosophy  |  Master of Social Science (Health Practice)  |  Bachelor of Social Science (Human Services)
Prior to commencing with QCDFVR in May 2016, Liane worked in public health and social research for over 20 years. She has led and coordinated a breadth of research projects focusing on behaviour change and the health and wellbeing needs of regional and rural communities. These projects have ranged from small-scale qualitative and quantitative projects to large-scale research projects. Liane also worked as a Research and Evaluation Consultant on several projects for local government and non-profit organisations. Since commencing with QCDFVR, Liane has worked on a number of evaluation research projects, including an evaluation of the North Queensland Combined Women's Service Sexual Assault Response Team trial; the Walking with Dads trial, the Caring Dads program, and an evaluation of the training provided by the Queensland Police Service to its staff in relation to domestic and family violence. Liane has also taught and mentored students at both an undergraduate and postgraduate level.
Dr Sue Carswell
adjunct SENIOR RESEARCH OFFICER
Special Postgraduate Paper : Evaluating Social Programmes in 'Real World' Contexts  |  Doctor of Philosophy : Social Anthropology  |  Bachelor of Arts (First Class Honours) : Social Anthropology
Dr Sue Carswell is an Adjunct Senior Researcher at QCDFVR. Sue is a social anthropologist (BA Hons First Class and PhD) and has a post graduate qualification in evaluating social programs in 'Real World' contexts. She has over 20 years research and evaluation experience working for government agencies, community organisations, and universities. Sue's focus is on how good outcomes can be achieved for individuals and families experiencing complex issues such as domestic and family violence, sexual violence, child safety, poverty, mental health and addictions. Sue is a specialist in research and evaluation of service development and delivery to provide information on implementation, effectiveness, and to inform good practice. She believes that developing collaborative relationships with funders, service providers and users and other stakeholders is critical to the success of implementing any project. She has authored or co-authored over 70 reports including peer reviewed journal articles, government and community research and evaluation reports, and literature reviews.
Colleen Gunning
Coordinator, Education & Development
Graduate Certificate in Impact Assessment (Health)  |  Graduate Diploma Health Science (Health Promotion)  |  Master of Education  |  Diploma in Education  |  Bachelor of Arts
Colleen has had a variety of roles in the education and health sectors. Her work has included teaching and tuition in primary, secondary and tertiary education settings, and contributing to a range of public health areas, including mental health promotion, alcohol and other drugs and injury prevention. In her current role, Colleen works with the broader QCDFVR team to coordinate the delivery of accredited and non-accredited training. Given the interrelationship between research, practice and education, Colleen also contributes to the Centre's sector development and research endeavours where feasible.
Mark Walters
ASSOCIATE LECTURER
Masters Candidate | Bachelor of Psychological Science  |  Cert IV in Training and Assessment
Mark's work in behavioural change spans 30 years in which he has delivered front line interventions in the form of client counselling, behavioural change programs, professional development and training. Mark is one of the principle trainers in the Common Risk and Safety Framework as part of establishment of the High-Risk Teams in the Queensland trial sites. He has served as a board member on the Queensland Death Review and Advisory Board that works with the coroner to make recommendations to Government on improving service provision for those who have died as a result of domestic and family violence.
Suewellyn Kelly
ASSOCIATE Lecturer
Masters Candidate  |  BVocEd  |  GradCertTEd  |  DipCommServMgmt  |  CertYthWorkPrac   |   Cert 4 TAE
CQUniversity Associate Suewellyn Kelly is an educator and practitioner with 30 years' experience in the health, community, and education sectors. She has worked with the Youth Affairs Network Queensland, the Queensland Council of Social of Service, the Mackay Community Crime Prevention Action Team, and the Mackay and District Youth Connect Panel.
Suewellyn has a keen interest in integrated, holistic work practices that reduce 'silo' responses in young people and families facing complex issues in their lives. Her roles have included both advocacy and program development, addressing domestic violence, sexual assault, homelessness, mental health, substance misuse, generational trauma, as well as educational, social, and financial exclusion.
Patrice Zarzecki
CONTRACT RESOURCE OFFICER
Bachelor of International Business (International Relations)
Patrice Zarzecki, Contract Resource Officer for the School of Nursing and Midwifery procures and manages contracts between QCDFVR and various stakeholders in the areas of education, research and sector development. This includes tendering for grants, costing projects, allocating resources and working with various funders, partners and stakeholders to achieve project outcomes. Patrice has previously worked for the Queensland State Government in the area of Procurement and Contract Management. Patrice's work within State Government also included developing and implementing costing tools used in the procurement of services rolling out training on these tools throughout Queensland. Patrice is a Mackay local and has returned after several years in South East Queensland where she attained her degree in International Business with an International Business Economics major through Griffith University.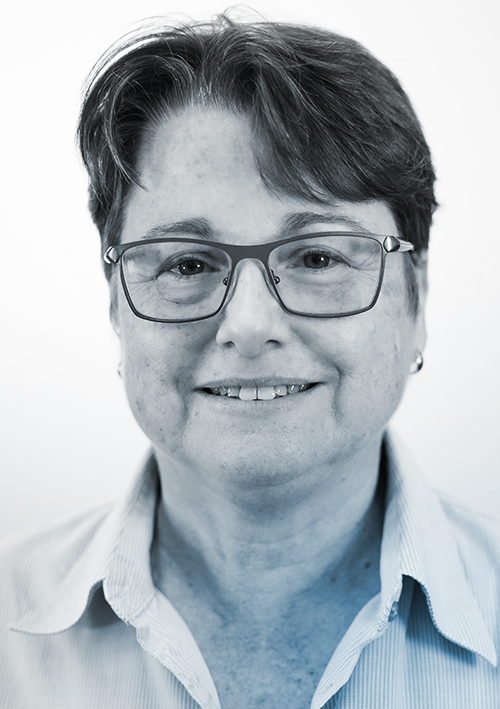 Margaret Roche
ADMINISTRATION OFFICER
Certificate IV in Accounting
Prior to commencing with the Centre in 2016, Margaret worked in local government and the media.
Margaret supports the research, education and sector development arms of QCDFVR.