Funded by the Queensland Government since 2002, QCDFVR is supported by CQUniversity to be a resource for the domestic and family violence sector and since 2016, the sexual assault sector. QCDFVR has now been at the forefront of the Queensland domestic and family violence scene for more than a decade and is regarded as a leader in the sector.
In February 2016 the Queensland Government announced QCDFVR would be re-funded from 2016 to 2021, with support from CQUniversity. QCDFVR actively seeks funding opportunities to expand its research and education work.
2016 – 2021 Strategic Plan (Under Review)
2018 in Review
In 2018, the Centre undertook a broad range of activities within our three areas of work –research and evaluation; sector development and capacity building; and education and training.  Our work extended beyond an emphasis on domestic and family violence to include a focus on sexual assault, and growing partnerships with health, education and mainstream services.
Background
The primary purpose of QCDFVR has been to create and share knowledge to influence policy and practice in domestic and family violence prevention.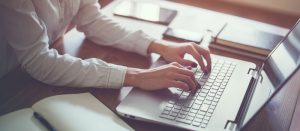 Staff
The QCDFVR team is passionate about providing high quality service to our stakeholders . We have administration, project support, multimedia, education, research and lecturing staff based in Mackay and Brisbane.
Creating and Sharing Knowledge
Since its establishment in 2002, QCDFVR has contributed to knowledge creation through undertaking a range of applied and empirical research projects. Staff from QCDFVR have been involved in the implementation and evaluation of community-level initiatives as well as other larger studies funded by the Queensland Government and CQUniversity. From 2013 to 2016 QCDFVR's research formed the Queensland Government's in-kind contribution to Australia's National Research Organisation for Women's Safety Limited (ANROWS). Through collaboration with other organisations- including Queensland Government departments, the domestic and family violence sector and other learning institutions- QCDFVR seeks to expand the evidence base for preventing and responding to domestic and family violence in all its forms, and sexual assault.
Research is highly valued for its potential to improve policy and practice decisions in the domestic and family violence and sexual assault sectors. However, it is recognised that reaching the goal of evidence‐informed practice and policy in these fields has proven challenging. Here at QCDFVR we try to make knowledge about domestic and family violence and sexual assault accessible. We know that there are many possible knowledge users across our communities, ranging from policy-makers to those who come into contact with victims and perpetrators. Practitioners working in the domestic violence and sexual assault sectors, health care, child and family services sectors, law enforcement and education will benefit from our knowledge sharing activities and resources.