Not Now, Not Ever Research Symposium
Queensland's policy and practice landscape is changing rapidly, as is reflected in the Queensland Women's Strategy, the Not Now, Not Ever- Domestic and Family Violence Prevention Strategy 2016-2026 and the Queensland Violence Against Women Prevention Plan.
The Queensland Centre for Domestic and Family Violence Research, CQUniversity has partnered with researchers from other Queensland universities to convene a Research Symposium featuring keynote speakers, including representatives from the US Training Institute on Strangulation Prevention, group discussions/ presentations and time for networking.
The Symposium is designed for researchers at all levels who are working in the field of gendered violence. Practitioners and policy makers from the range of sectors associated with gendered violence are invited to share in this experience.
Dates:   Thursday 23rd February to Friday 24th February
Venue:  Ocean International Hotel, 1 Bridge Road, Mackay Qld 4740
Cost:      Student – $350pp // Full Delegate – $500pp
Hard copies will be available to delegates at time of registration.
Professor Hillary Haldane
Fulbright Scholar Professor Hillary Haldane has conducted research on the relationship between Indigenous rights and violence against women since 1997, and has taught at Quinnipiac University since 2007, where she directs the anthropology program. Hillary has published two books and numerous articles and book chapters on the problem of gender-based violence, as well as published policy papers for addressing violence at the international and national levels.
Professor Gael Strack, Esq.
Professor Gael Strack, Esq., is the CEO of Alliance for HOPE International and oversees the Alliance's Training Institute on Strangulation Prevention. She is a former prosecutor and the founding Director of the San Diego Family Justice Center. She spearheaded much of the initial work and research on strangulation crimes from a prosecutor's perspective.
Dr William Smock, MD
Dr William Smock, MD, is a member of the National Strangulation Training Institute Advisory Team. He is a Police Surgeon, Louisville Metro Police Department, Louisville, Kentucky.
The conference will be held at the Ocean International Hotel, 1 Bridge Road, Illawong Beach, Mackay Qld 4740
The closest airport to the venue is Mackay Airport. Mackay is only 1.5 hours' drive from Airlie Beach delegates may want to consider flying into Mackay and out of either Proserpine or Hamilton Island. QCDFVR will be providing a complimentary bus transfer to Airlie Beach on Friday afternoon, seats are limited.
We recommend delegates stay at the symposium venue. Bookings can be made direct with the venue, please quote "Research Symposium" or through your preferred travel agent.
Ocean International
1 Bridge Road
Illawong Beach
Mackay Qld 4740
Toll Free: 1800 635 104
P: 07 4957 2044
F: 07 4957 2636
E: admin@oceaninternational.com.au
| | |
| --- | --- |
| Room Type | Room Rate/night |
| Queen room | $129.00 |
| Twin share room | $139.00 |
| Family room (triple share) | $145.00 |
Check in: from 2pm – Check out: by 10am
Organising Committee
Associate Professor Annabel Taylor
QCDFVR | CQUniversity
Associate Professor Annabel Taylor is the director of Queensland Centre for Domestic and Family Violence Research (QCDFVR). Previously she was the Director of the Te Awatea Violence Research Centre, Annabel was a Senior Lecturer in Social Work and Human Services; School of Language, Social and Political Sciences, University of Canterbury, Christchurch, New Zealand. Dr Taylor's main research interests are Criminal justice social work: women and domestic violence.
Professor Heather Douglas
Law School | University of Queensland
Professor Heather Douglas researches in the areas of criminal justice and domestic violence. Heather has published widely on criminal justice issues and around legal responses to domestic violence and child protection. In 2014 she was awarded an Australian Research Council Future Fellowship to research the way in which women who have experienced domestic violence use the legal system to help them leave violence.
Dr Kathleen Baird
Griffith University
Dr Kathleen Baird is a Senior Midwifery Lecturer at the School of Nursing and Midwifery, Griffith University and Director of Midwifery and Nursing Education, Women's and Newborn Service, Gold Coast Hospital. For the last fifteen years Kathleen's main research interests have centred around intimate partner violence, with a focus on violence during pregnancy. Kathleen's PhD explored women's experiences of partner violence during pregnancy, birth and the postnatal period.
Associate Professor Molly Dragiewicz
Queensland University of Technology
Molly Dragiewicz is Associate Professor in the School of Justice, Faculty of Law at Queensland University of Technology in Brisbane, Australia. She is author of Equality with a vengeance: Men's rights groups, battered women, and antifeminist backlash (2011), editor of Global Human Trafficking: Critical Issues and Contexts (2015), and co-editor of The Routledge handbook of critical criminology (2012) and The Routledge Major Works Collection: Critical Criminology (2014) with Walter DeKeseredy. Dragiewicz received the Critical Criminologist of the Year Award from the American Society of Criminology Division on Critical Criminology in 2012 and the New Scholar Award from the American Society of Criminology Division on Women and Crime in 2009.
Dr Deborah Walsh
Nursing, Midwifery and Social Work | The University of Queensland
Dr Deborah Walsh is a domestic and family violence specialist practitioner and researcher who is currently lecturing at the University of Queensland in the School of Nursing, Midwifery and Social Work. She developed one of Australia's first risk assessment frameworks for use in family violence work and continues to provide training and consultancy to the health and welfare sector in Australia. Deborah conducted a landmark Australian study on the level, extent and nature of violence against women during pregnancy.
Institutional sponsors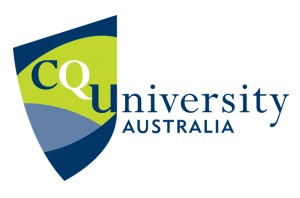 Hard copies will be available to delegates at time of registration.