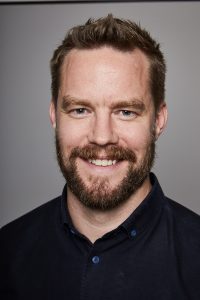 Presented by Dr Michael Salter, UNSW Sydney
9th October, 2019
1-2pm AEST
Constructions of complex trauma and implications for women's wellbeing and safety from violence
Dr Michael Salter presents the findings of a two year ANROWS-funded study examining current understandings and responses to complex trauma. While the problems of domestic violence, sexual assault and child abuse are often discussed and addressed as discrete social problems, they cluster in the lives of women with complex trauma in ways that can render women a 'poor fit' for existing services. In our study, we interviewed 41 women with complex trauma about their understandings of "complex trauma" and their experiences seeking care and support. We also interviewed 63 professionals about their understandings of "complex trauma" and experiences with complex trauma clients.
This one FREE hour webinar will:
examine the similarities and differences between women's and professional's understandings of complex trauma, and the state of service delivery across health, welfare and legal settings with a focus on barriers to collaborative support.
present a 'best practice' model of service delivery for women with complex trauma and a blueprint for policy reform at the Commonwealth and state level.