Mothering in the context of intimate partner violence: Perceptions of Service Providers
Dear Service Provider,
As someone who works within the context of Intimate Partner Violence, your experience and knowledge is invaluable for a research study that CQUniversity is conducting to examine mothering in this context.
You will be asked to complete some basic (non-identifying) demographic information about you and your service, and to provide us as much or as little information as you choose regarding your perceptions and professional experience of mothering in the context of intimate partner violence. Your responses will be completely anonymous and analysed in combination with others who participate in the research.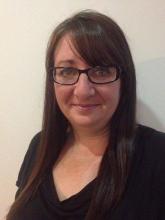 Maria McDade is currently completing a PHD titled "Staying Mum: Parenting and Intimate Partner Violence". It is hoped that this research will assist in the development of programs to better support mothers and their children.
She has completed BA (Hons 1st Class) with CQU and BBS (Psych) with Swinburne. She has recently examined the efficacy of an animal assisted therapy program for children who have experienced sexual abuse, and during her fourth year research examined resilience following trauma.
Maria's long term goal is to continue to contribute to research to promote mental health and emotional well-being.